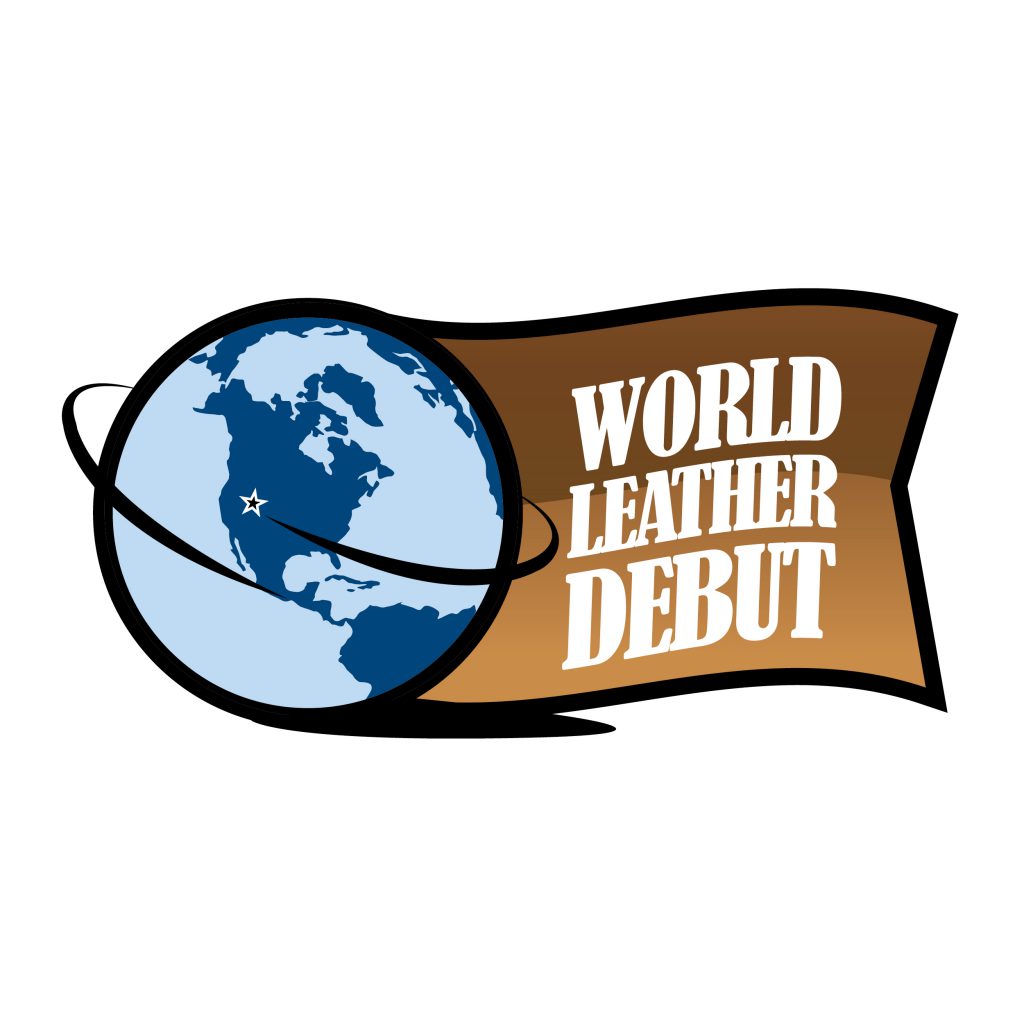 2023 World Leather Debut
May 19 • 20 • 21
Ramada Plaza by Wyndham
Sugarland Mining Co. Dining Room
1809 Sugarland Dr, Sheridan Wyoming 82801
Exhibtion hours:
Friday – 12pm to 6pm
Saturday – 8am to 5pm
Sunday – 8am to 11am
Registration Deadline:
$30 Entry Fee – By April 12th, 2023 ($10 youth)
$45 Entry Fee – April 13 through May 3, 2023 ($10 youth)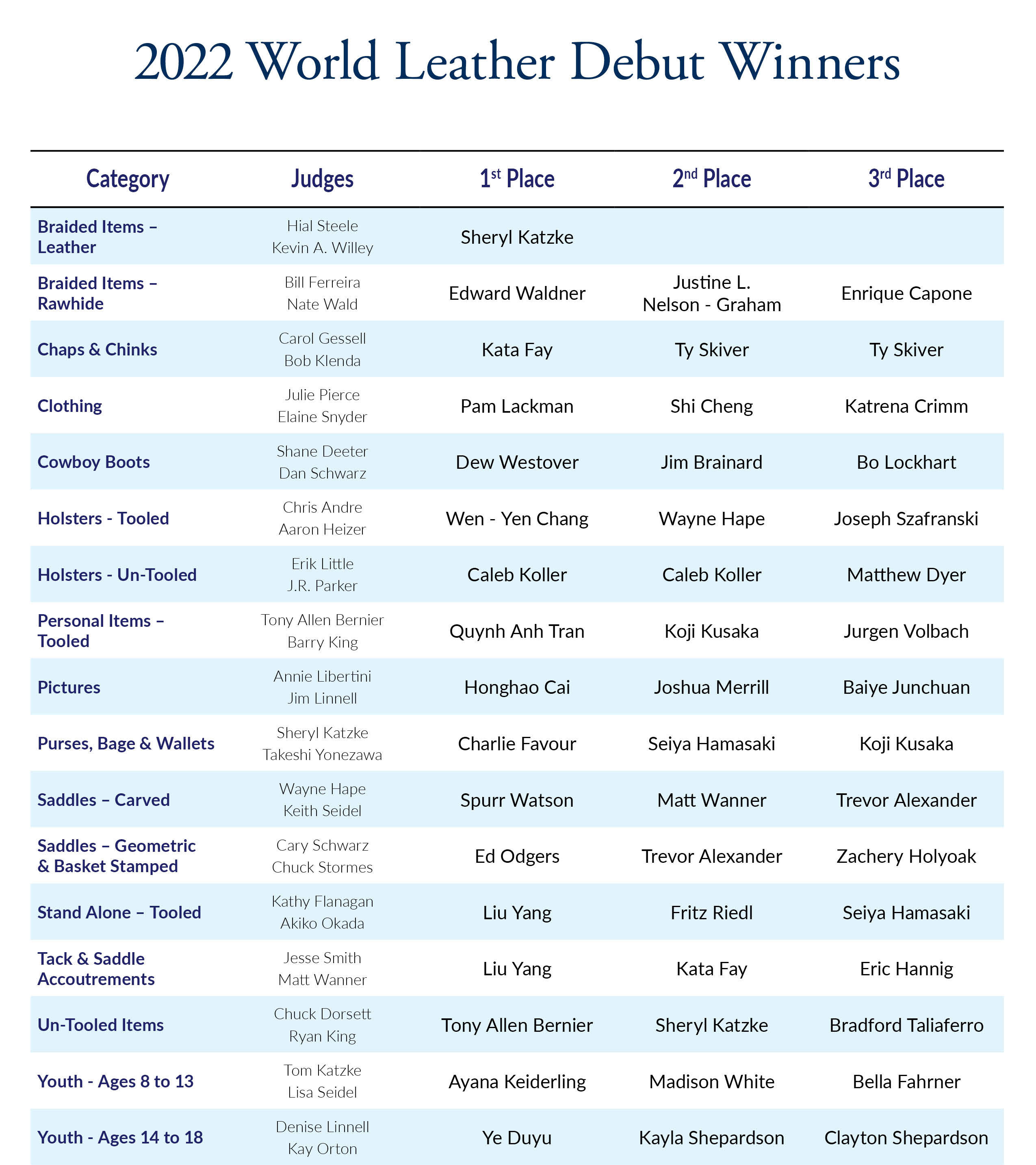 The 2023 World Leather Debut is back on schedule with thirty-six sponsors supporting the event and the establishment of the judges underway. A number of the aspects of the Debut have changed this year. A summary of those changes are as follows:
• Save money by registering by the new Early Registration Deadline.
• New Purse, Bag & Wallet category makes its debut.
• The Footwear Category is not available in 2023.
• Judge's critiques for the saddle and boot categories were suspended.
• Sale of Entry no longer offered.
Remember, the registration deadline is Wednesday, May 3, 2023. Entries do not have to be completed by this time, only registered and all fees paid.
Please be sure to read the Rules and Regulations of the Debut to help ensure an accurate and thus pleasant experience for yourself. Questions can be directed to Brian Stelzel, Debut Manager at the Leather Crafters & Saddlers Journal.
 We look forward to your participation in this year's Debut!
What is the World Leather Debut?
The World Leather Debut is a special event for leatherworkers worldwide. Makers of any skill level are invited to enter their work to compete for cash prizes and awards in one or more of seventeen categories (two of which are designed for youth) and/or to receive written comments regarding their work. The entries are arranged in a gallery setting for the public to tour over a three-day span during the Rocky Mountain Leather Trade Show. A select duo of judges in each category determine 1st, 2nd, and 3rd placement and provide written constructive feedback to the maker. The Debut is an enjoyable event that can challenge and even enhance one's perspective, skills, and self-confidence, whether it be the contestant or the public