Master Tools Cub Sewing Machine by Weaver
Offers the Ultimate in Portability and Performance
The Master Tools Cub Sewing Machine features a patented, hand-crank design that simulates a flywheel, encouraging natural movement for smooth operation that makes it easy to maintain a continuous line of stitching. Our machine shop team in Mt. Hope, Ohio worked tirelessly with inventor Tony Luberto to perfect his original Wyndham Cub Machine to bring you the Master Tools Cub. Ideal for stitching leather, nylon and canvas up to 3/4″ thick, this low-maintenance, non-motorized machine offers the ultimate in portability and performance. From hobbyists to professionals, this machine is perfect for all your craft and repair needs. With lots of extras, a cast steel housing, American workmanship, and a Limited Lifetime Guarantee, this machine will serve you well project after project.
Check out the exclusive Master Tools Cub Sewing Machine at www.weaverleathersupply.com. With a full range of supplies, helpful tips and how-to videos, Weaver Leathercraft is your online destination for expressing your creativity through leathercraft.
2020 ELWATS Rescheduled for 2021
– In the interest of safety of all of our international leatherworking friends and colleagues, we have decided the best course of action is to postpone ELWATS until October 27-31, 2021. We look forward to a robust show and seeing you again in 2021!
Heart of Texas Leather Show 2021
As of today, June 1, 2020, the Leather Crafters & Saddlers Journal has made the decision to cancel the 2020 inaugural "Heart of Texas Leather Show" and the concurrently running 4th Footwear Symposium. This decision is in keeping with current local and state guidelines for gatherings and with social distancing measures in mind.
While we deeply regret needing to postpone the inaugural show until 2021, it is the correct decision to make during a time of so much uncertainty and with no real way to pinpoint the progress of COVID-19 nor reach any guarantee of personal safety from infection at this time.
Even as this decision is made public, the host location, the Waco Convention Center, has not reopened its doors, nor could the city government provide an answer as to whether or not they would reopen in time. Room block hotel reservations, while refundable, were never made available for our show because of the pandemic. We hold all attendees in high regard and are not comfortable with our show being the cause for even one member of this community to be compromised.
We want to bring to you the very best show we are capable of putting on in Waco, Texas – the kind of show you are used to experiencing when you attend a Leather Crafters & Saddlers Journal-hosted trade show. Therefore, we have decided to postpone the first Heart of Texas Leather Show until 2021. A date for that show will be posted as soon as we can confirm it with the city.
Thank you to everyone who has thus far expressed interest and excitement for this new show and we look forward to making our first event in Waco in 2021 a memorable time for all!
Charil Reis and Ralph Solome, Jr.
New Pattern Pack from Will Ghomley
The BBQ Rig Holster Pattern Pack has 41 illustrations and instructions for:
*Altering existing patterns to fit other weapons (patterns included in the pack are for: 1911, Browning P35 [Hi-Power], Beretta M92, Glock, S&W M&P, and Springfield XD).
*Specific instructions for constructing BBQ Holster.
*Specific instructions for constructing BBQ Mag Pouches.
*Details of tool-by-tool carving steps.
The 2020 Al & Ann Stohlman Award Presentation
The 2020 presentations of the Al & Ann Stohlman Awards were made virtually this year, due to the cancellation of the 2020 Rocky Mountain Leather Trade Show and Sheridan Honors Night. We hope you enjoy the video in the link below, which features a short address from Charil Reis (Leather Crafters & Saddlers Journal editor/publisher), a message from Brian Stelzel (World Leather Debut Manager), Dot Reis (The Stohlman Foundation – Secretary/Treasurer), who presents the Ann Stohlman Youth Award, and Tony Laier (The Stohlman Foundation – Vice President), who presents the Al Stohlman Award for Achievement in Leathercraft. Finally, you'll hear from this year's Al Stohlman Award recipient, Jürgen Volbach.
Thank you for watching and we hope to see you in person next year in Sheridan, May 21-23, 2021.
USPS Covid 19 update
The USPS is struggling to move their mail. They are currently loading ships with containers of mail for some European countries and are sending the mail via ocean freight (boat) just to get the mail moving. It is safe to assume that all international mail is severely delayed at this point.
NOTE: If you are a current subscriber and would like access to your digital edition, please send an email to info@leathercraftersjournal.com.
American Leather Direct Moves to New Location
May 7, 2020 – American Leather Direct has moved to a new location in Bowling Green, KY. You can also now shop online! Business owners, military and first reponders qualify for Business Pricing.
American Leather Direct, Inc.
275 Central Ave, Ste. A
Bowling Green, KY 42101
Ph: 1-800-624-7642
Ph: 270-526-3835
Master Leather Carving from America and Japan at The Brinton Museum
Dates: beginning May through Labor Day, 2022
Artists' Reception: Friday, May 20
The Brinton Museum (Big Horn, WY) presents the premier exhibition Master Leather Carving from America and Japan, featuring 25 master leather carvers from North America and Japan, opening in the Jacomien Mars Reception Gallery in May 2022. The Brinton's annual leather show coincides with the traditional Leather Crafters Convention in Sheridan, Wyoming, which features outstanding leather workers in the field. Originally scheduled for May 2021, the start date of The Brinton's Master Leather Carving from America and Japan exhibit has been delayed due to the COVID19 pandemic.
The geneses of this show started several years ago when internationally-known artist and leather worker, recent recipient of the 2019 NEA National Heritage Fellowship Award and 2019 Wyoming Governor's Arts Award, James F. Jackson, envisioned an exhibit showcasing extremely talented craftsmen in the leather trade from distinctly different cultures. Included in The Brinton's 2022 exhibition are leather wall panels and 3-dimensional pieces which highlight traditional carving and the cross-cultural influences of Sheridan-style carving on Japanese leather artisans along with a wide diversity of Japanese contemporary work. Pieces by award-winning saddle makers and leather workers from North America represent a longstanding
tradition of elegantly tooled saddles and other tooled artwork related to the still-alive-today vibrant cowboy culture of the American West. An illustrated catalog with an introductory essay by James Jackson will be published in both English and Japanese to accompany this event. Master Leather Carving from America and Japan is made possible through the kind generosity of charitable sponsors from America and Japan.
Master artisans included in The Brinton Museum's leather show are:
Japan
Taka Otsuka, Seiichi Koyashiki, Akiko Okada, Michiko Matsuda, Koichiro Oyama, Atsushi Kubota, Takahiro Kubo, Kazuki Fujita, Ryuichi Kimura, Naomi Saito, Mayumi Konno, Takeshi Yonezawa, Takeshi Katsumura, Chi Honghao and Lefty Mikuni
North America
Chuck Stormes, Wayne Hape, Gordon Andrus, Bill King, Keith Seidel, Rick Bean, Bob Park, Cary Schwarz, Barry King and Jim Jackson
More information about this exhibition will be forthcoming closer to May 2022.
About The Brinton Museum: Founded in 1960, The Brinton Museum is a fine arts institution devoted to preserving the art and history of the West. Located on the historic Quarter Circle A Ranch in the foothills of the majestic Bighorn Mountains, it features 19th, 20th and 21st century American and Indian Art in a historic Western setting.
Regular admission to The Brinton Museum is free in 2020 through a generous donation from First Interstate Bank.
Texas Custom Dies Part of the COVID-19 Solution
Alvarado, TX – Texas Custom Dies is open for business and still making dies, including those used to cut materials for PPE: masks, face shields and gowns. Please note their new address as well: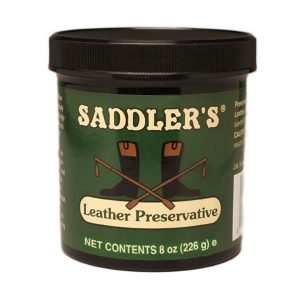 SADDLER'S® PRESERVATIVE NOW AVAILABLE IN AN 8OZ. SIZE
Developed 9 generations ago as a protector for leather that was used in all weather – hot, cold, wet, and dry – Saddler's® Preservative softens leather quickly and gives it a non-damaging protective coat. On new leather, Saddler's® Preservative gives leather added protection against stains and weather; on used leather, it will make the leather supple so it will not crack when flexed. Leather is an investment; use Saddler's® Preservative for longer living leather.
Available in 3 sizes: 4oz., 8oz., and 16oz.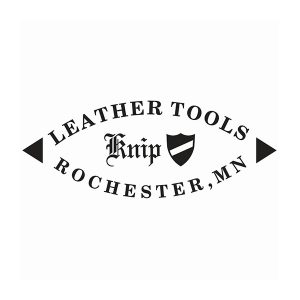 Knipschield Leather Tools shop fire.
Terry Knipschield of Knipschield Leather Tools suffered a fire in his shop on April 19, 2020. The fire has destroyed the shop and it will need to be demolished and rebuilt. Terry had stopped taking orders for his knives long before the fire in an attempt to shorten the wait times for his highly regarded leather knives. We wish Terry the best of luck in the process of rebuilding.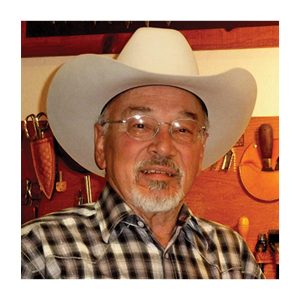 Dusty Johnson
The leather world lost a great author and teacher on April 24, 2020.
A full obituary is forthcoming.
#leathertogether:
Tandy Leather, the Leathercraft Community, and our response to COVID-19
FORT WORTH, Texas – For many of us the last few weeks have felt at once like a lifetime and the blink of an eye. At Tandy, we have been closely following the guidance of the CDC and local health officials to make day-by-day, location-by-location decisions on how to best protect our customers and employees from the spread of COVID-19 while continuing to keep our promise to build on our 100-year legacy of inspiring the timeless art and trade of leatherworking. As we consider how we will move into the future, we find it helps to look to our past.
Like many members of our community, Tandy began as a small business. Founded in Fort Worth, Texas in 1919, we got our start selling supplies for shoe repair. That was until World War II, when civilian leather rationing required Dave L. Tandy and then partner, Norton Hinkley, to reevaluate their business model. Dave's son, Charles, reported that upon visiting a military hospital, he saw patients keeping busy by making things with leather. Thus, a new Tandy was born, one that supplied the armed forces with leather and leathercrafting supplies.
Charles recognized the need to support and build a community, not just run a business. That's still at the heart of Tandy's mission—we know you count on us. That's why we plan to face down the next 100 years just like the first—with a willingness to adapt and innovate, and a renewed commitment to support the enduring spirit and indomitable creative energy of our community of leatherworkers.
So, what are we doing that's so different? At the time of this release, we have taken the step to close all our locations to the public, even where we have not yet been required. This decision does not come lightly—our stores are the heart of our business, and an extension of your businesses and your communities. They are a place for you to come together, learn, share, and work. It's where you stock up on the essentials. So, while we can't invite you in-store, we are working behind the scenes to deliver the supplies, resources, and the sense of community you've come to rely on from Tandy.
Gene Flaten, March 9, 1962 – March 12, 2020
Gene 'Beaner' Flaten, 58, Velva, died Thursday, March 12, 2020 in a Minot hospital.
Gene was born March 9, 1962 in Williston, ND to parents Ronald and Lois (Unruh) Flaten.  He grew up and attended school in Ray, ND.  Gene attended trade school for welding at the ND State School of Science (NDSCS) in Wahpeton, ND.
Gene was united in marriage to Lori Lee on September 6, 1986 in Velva, ND.  He worked on various welding projects throughout North Dakota that included bridges in New Town and Grand Forks in addition to his employment at Enbridge in Minot.  Beaner eventually opened his own welding shop at his home on the farm located south of Velva.
Gene was a member of Oak Valley Lutheran Church in Velva.  Beaner was an avid braider, focusing on making artisan tack and jewelry.  He started entering the World Leather Debut held in Sheridan, WY in 2001.  He took home first prize in his category in 10 of the last 20 years. Beaner was well respected in the western art community and was considered to be a master.  He also enjoyed making time for his friends and family.  Beaner will be missed by all who were blessed to share in his life.
Gene is survived by his loving wife of 33 years, Lori Flaten, Velva; sons Jake (Alana Kennedy) Flaten, Houston, TX and Zack Flaten, Minot, ND; sisters Ardy (Brad) Bingeman, Lewis and Clark Bay, ND and Tammy (Jerry) Ranum, Cole Harbor, ND; along with numerous nieces and nephews.
Gene was preceded in death by his parents, grandparents Carl and Anita Flaten and John and Mary Unruh and mother-in-law Nancy Lee.
Celebration of Beaner's Life:  11:00 a.m. Wednesday, March 18, 2020 at Oak Valley Lutheran Church, Velva, ND.
In light of the latest developments surrounding the Coronavirus and gatherings, the Family of Beaner wanted to express for those who are questioning to attend the funeral to please use your best judgement. The funeral is still taking place on Wednesday March 18, 2020 at 11:00am. The family understands that the health of everyone is of the utmost importance.
Interment:  Velva Community Cemetery, Velva, ND
Family Prayer Service:  7:00 p.m. Tuesday, March 17, 2020 at the Thomas Family Funeral Home, Minot.
Visitation:  Tuesday, March 17, 2020 from 4:00 p.m. until 6:30 p.m. at the Thomas Family Funeral Home.
Memorials are preferred to the Souris Valley Care Center or Oak Valley Lutheran Church, both Velva, ND.
"Obituary," Thomas Family Funeral Home (https://www.thomasfamilyfuneralhome.com/obituary/gene-flaten), Gene Flaten, died 12 March 2020.
Gene Flaten's World Leather Debut Results
2003 First, 2006 First, 2007 First, 2008 First, 2009 First, 2010 Third, 2011 First, 2012 First, 2014 First, 2018 First
Fiebing's Launches New Website
In early 2020, Fiebing's launched a new, re-designed website at www.fiebing.com.
In addition to finding information about all of our products, Fiebing's has added the Fiebing Academy page that includes the entertaining and informative video series by Serge Volken called "Dyeing and Coloring Leather".  You can also find many quick 'how to' videos on the Academy page for some tips on applying Fiebing's dyes and finishes.
The Fiebing Company in Milwaukee, WI has been manufacturing world renowned dyes and finishes for leathercrafters since 1895
National Cowboy & Western Heritage Museum Announces Postponing of the Western Heritage Awards
OKLAHOMA CITY, OK – In support of the nationwide effort to slow the spread of COVID-19, and in accordance with recommendations from local and national health officials, the Museum will postpone the 60th Anniversary Western Heritage Awards, previously scheduled for April 17-18. The Awards will now be presented in conjunction with the Traditional Cowboy Arts Exhibition & Sale on October 2-3, 2020.
"This was a difficult decision to make, but the health and safety of our visitors, volunteers and staff is our top concern," said Natalie Shirley, Museum president." We think we've been able to make the most of a tough situation by combining these two premier events. Guests will now have a unique opportunity to experience some of the best in Western art and culture in one weekend."
The Traditional Cowboy Arts Association (TCAA) has been a partner with the National Cowboy & Western Heritage Museum and home to their annual exhibition for several years. The TCAA is dedicated to preserving and promoting the skills of saddlemaking, bit and spur making, silversmithing and rawhide braiding. The pieces they create for the annual exhibition are regarded as highly collectible and are offered for sale during a special opening event.
The Museum will continue to monitor updates from the Centers for Disease Control and Prevention (CDC) and Oklahoma State Department of Health. Any additional changes to our hours of operation or programming will be posted at nationalcowboymuseum.org/coronavirus and on our social platforms.
About the National Cowboy & Western Heritage Museum
The National Cowboy & Western Heritage Museum in Oklahoma City is America's premier institution of Western history, art and culture. Founded in 1955, the Museum collects, preserves and exhibits an internationally renowned collection of Western art and artifacts while sponsoring dynamic educational programs to stimulate interest in the enduring legacy of the American West. For more information, visit nationalcowboymuseum.org.

'Real Leather. Stay Different.' Design Competition Kicks Off in the United Kingdom
Global competition celebrates the versatility, beauty and sustainability of U.S. hides and leather
Washington, DC, March 12, 2020 – Real Leather. Stay Different., the worldwide campaign that celebrates the versatility, beauty and sustainability of U.S. leather, announced the launch of its first-ever Global Design Competition in the United Kingdom. The competition, which is co-organized by the Leather and Hide Council of America (LHCA) and Leather UK, will provide an exciting forum for design students from prestigious British design universities to develop and produce trend-setting, inventive and inspiring leather consumer products.
"Through the Real Leather. Stay Different. Global Design Competition, consumers around the world are increasingly realizing the impeccable quality, durability and sustainability of U.S.-sourced leather," said LHCA President Stephen Sothmann. "We are thrilled to be working in partnership with our colleagues in the UK to support the next generation of British designers in their quest to design versatile, beautiful leather products that consumers love."
"British designers are some of the most ingenious trendsetters in the fashion world," said Leather UK Director Kerry Senior. "Our collaboration with the Leather and Hide Council of America provides a unique opportunity to showcase the enviable qualities that make leather timeless by providing young British designers a forum to develop chic leather goods that reflect their individuality and vision."
Design students participating in the competition will feature U.S. hides and leather in their designs across several categories: apparel, footwear and fashion accessories. Students are encouraged to showcase their individuality by using leather to create unique, compelling designs that appeal to style-conscious fashion consumers. Leather can be used exclusively or in combination with other natural materials suggested by contestants, but must be the principal material of the final good produced.
Five respected design universities in the UK have agreed to participate in the competition: The University of South Wales, The University of Northampton, The London College of Fashion, Manchester Metropolitan University and De Montfort University.
Competition entries must include concept sketches, a technical drawing with detailed specifications and an illustration showcasing from where students drew their inspiration. Entrants will also have to produce a prototype of their design for the final judging stage, which will take place in May 2020. Participants will be assessed on the innovative, visually appealing style of their entries.   
The winners in each category will receive an all-expenses paid training opportunity in the U.S., sponsored by LHCA. Runners-up in each category will receive a free, one-week Creative Leather Applications course at the Institute for Creative Leather Technologies at the University of Northampton. Plus, an opportunity to win a week's work experience at one of the UK's biggest fashion houses, Mulberry, will be decided through a public vote via Woobox on the Real Leather. Stay Different Facebook page.
Real Leather. Stay Different. design competitions are simultaneously occurring in China and Taiwan. Photos, interviews and videos detailing the progress of the global competition will be featured on our Facebook page and on https://chooserealleather.com/.
About LHCA
Formed by the 2020 merger of the United States Hide, Skin and Leather Association (USHSLA) and Leather Industries of America (LIA), the Leather and Hide Council of America (LHCA) is a full-service industry trade association representing the entire U.S. leather supply chain, including meatpackers, hides and skins processors, traders, leather tanners, finished leather goods producers, footwear companies, chemical suppliers, machinery producers, trade media and market reporters, freight forwarders, transportation service providers, financial institutions and more.  The association provides its members with government, public relations, and international trade assistance and support.  LHCA is a cooperator organization under the U.S. Department of Agriculture's foreign market development programs, assisting U.S. firms develop new markets for U.S. agricultural exports. LHCA is at the forefront of the industry's needs, providing members with education and technical information to compete in today's global marketplace.
About Leather UK
Leather UK is committed to protecting the unique identity of leather as a sustainable and beautiful product and working together as one united sector to promote the UK leather brand at home and abroad. Leather UK supports the whole of the leather supply chain, from processing raw hides to producing leather goods, and all businesses that work intrinsically within the leather industry. Leather UK's members include tanneries, leather finishers, leather merchants, service providers, manufacturers, leather goods producers, students and anyone else working within the leather sector. Leather UK also works at the international level through membership of the EU leather association, COTANCE, and its role as the secretariat for the International Council of Tanners.
Birdsall Leather – We have moved!
After settling in Sydney in the late 1800s, the Birdsall family commenced tanning sheepskins in 1883 at the North Botany Tannery (now known as Mascot). The large tannery prospered over five generations – and 105 years – supplying quality leather skins to a national and international market.
In 1988, the Mascot tannery closed and David & Judy Birdsall then opened a smaller tannery in Chegwyn Street, Botany.
Now in our 137th year (2020), David & Judy's son, Andrew Birdsall, has moved this small family tannery to Taren Point, south of Sydney. Now into its fifth generation (and sixth generation too!), Andrew – along with his wife Shane, & daughter Katlyn, and brother Scott, with wife Louise – still embrace the business and continue the family tradition, producing high quality leathers, a broad product range, and servicing a local and international market.
Birdsall Leather specializes in kangaroo skins which have been vegetable tanned for lace and leathercraft. We also produce alum tanned redhide for whipmaking, together with leathercraft supplies, which play a major part of our product mix, including tooling sides, shoulders and exotic skins plus all types of tools, dyes and finishes. Stylish cowhide hair rugs are also available and other exotic skins such as Mongolian and Icelandic sheep skins which are new to the range.
Leathercraft classes will be back up and running in the coming months after our big move. They are weekly for those wanting to learn this wonderful craft along with workshops on specific projects like shoes, whips, journals, plaiting, molding and much more.
Follow us on Facebook (Birdsall Leather) or instagram (@birdsallleathercraft) or join our mailing list to hear all the news. Buying on-line is easy and mail order is our specialty. However, please note: Amidst the current COVID-19 conditions, please bear in mind that out shop front is currently closed to the public. Our phone lines are open to help in any way we can, so if you need help with an online order please don't hesitate to contact us. We all need to take these measures to ensure our small business can operate and stay open in the future. Please check the website for future updates.
On behalf of the Birdsall Team we hope for everyone to stay safe and healthy.
Birdsall Leather, 6 Bay Rd, Taren Point  NSW  2229  Australia
C Loy's Leathers Marks Five Years in Business
It's a wonderful feeling to meet our 5 year anniversary! We are happy to say that we are stronger than ever and that's all thanks to our great customers! We would love to express our most heartfelt "Thank Yous" to all of our customers, as we would have never made it this far without you. C Loy's Leathers is and has always been very customer-focused and we are proud to have such amazing customers continue being part of the C Loy's family. As the saying goes, "You don't build a business, you build people; then the people build the business." You can always expect that here at C Loy's Leathers, YOU are the boss.