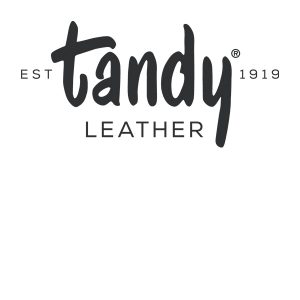 FORT WORTH, Texas – For many of us the last few weeks have felt at once like a lifetime and the blink of an eye. At Tandy, we have been closely following the guidance of the CDC and local health officials to make day-by-day, location-by-location decisions on how to best protect our customers and employees from the spread of COVID-19 while continuing to keep our promise to build on our 100-year legacy of inspiring the timeless art and trade of leatherworking. As we consider how we will move into the future, we find it helps to look to our past.
Like many members of our community, Tandy began as a small business. Founded in Fort Worth, Texas in 1919, we got our start selling supplies for shoe repair. That was until World War II, when civilian leather rationing required Dave L. Tandy and then partner, Norton Hinkley, to reevaluate their business model. Dave's son, Charles, reported that upon visiting a military hospital, he saw patients keeping busy by making things with leather. Thus, a new Tandy was born, one that supplied the armed forces with leather and leathercrafting supplies.
Charles recognized the need to support and build a community, not just run a business rada. That's still at the heart of Tandy's mission—we know you count on us. That's why we plan to face down the next 100 years just like the first—with a willingness to adapt and innovate, and a renewed commitment to support the enduring spirit and indomitable creative energy of our community of leatherworkers.
So, what are we doing that's so different? At the time of this release, we have taken the step to close all our locations to the public, even where we have not yet been required. This decision does not come lightly—our stores are the heart of our business, and an extension of your businesses and your communities. They are a place for you to come together, learn, share, and work se puede encontrar en esta página. It's where you stock up on the essentials. So, while we can't invite you in-store, we are working behind the scenes to deliver the supplies, resources, and the sense of community you've come to rely on from Tandy.