March 2nd – 4th, 2018
Prescott Resort & Conference Center
1500 East State Route 68
Prescott, Arizona 86301
Reservations:
888-657-7855
Monday-Friday 8am-6pm
Group Code GLC18
www.prescottresort.com
Workshops Start Tuesday, February 27th, 2018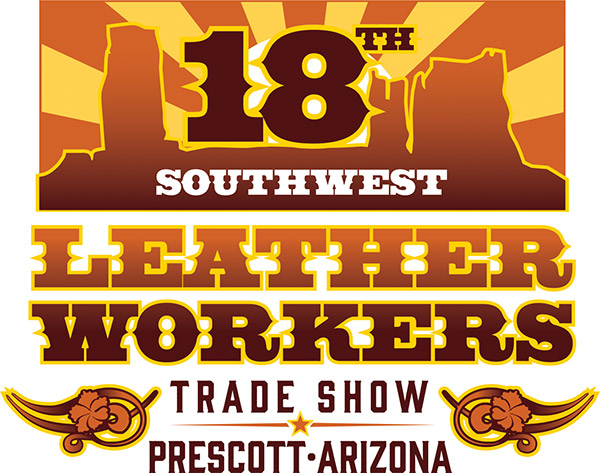 2018 Emerging Saddle Makers Preview
PURPOSE
This is a contest that was developed to encourage new and beginning students of the saddle-making arts. If entering, your saddle will only be compared with those created by others with similar time in the trade. Entrants will receive unbiased analysis, valuable insights for improvement in basic construction and finishing of working western saddles, written score sheets with candid critiques and one-on-one Q & A with master saddlemaker judges.
JUDGING CRITERIA
100 Points Total
15 pts: Overall appeal
15 pts: Seat
10 pts: Rigging
15 pts: Construction
30 pts: Consistency of lines
10 pts: Finish
5 pts: Decoration (only 5% of total)
QUALIFICATIONS TO ENTER
Entrants may have been practicing leatherwork for any amount of time, novice, amateur or professional, but may not have made saddles for longer than three (3) years prior to the show entered.
The saddle presented for the Preview must have been created within the past 24 months prior to the start of the Southwest Leather Workers Trade Show for that year's competition. No saddles from previous ESPs may be repeat entries.
HOW TO ENTER
Go to www.leathercraftersjournal.com to download the registration form and complete details, or call 715-362-5393 (LC&SJ) to request a form to be sent to you by mail or email. Complete instructions are available on the registration form.
REGISTRATION DEADLINE
All fully completed registrations must be received by 11:59 p.m., Friday, February 9, 2018, CST at the Leather Crafters & Saddlers Journal. In accordance with rules for other competitions administered by the Journal, and to remain fair to other contestants, absolutely no late entries will be accepted. The Emerging Saddlemaker Preview is held annually at the Southwest Leatherworkers Trade Show in Prescott, Arizona at the Prescott Hotel and Conference Center. Awards are presented on the Saturday of the trade show. Attendance encouraged, but not required.
AWARD
A $350 Cash Prize will be awarded to the maker with the most points and a $150 Cash Prize to the second place maker. Saddles may be featured in the Journal.