Al & Ann Stohlman Awards
The Al & Ann Stohlman Award Foundation was founded in 1980 to honor excellence and outstanding achievement in the Leather Craft Industry. Since then, 35 talented leather crafters and artists have been recognized for their contributions, and each presented with an inscribed Al Stohlman Medallion, and in more recent years, a cash award. More than 40 Ann Stohlman Youth Award recipients, under 19 years of age, have been recognized and presented with Ann Stohlman Medallions plus a cash award for demonstrating their interest in learning and sharing their skills with others.
In honor of past and future Al & Ann Stohlman Award winners, the Foundation is being restructured in order to broaden its reach and service. So many new programs are being created to expand teaching and accessibility of leather craft. It was Al Stohlman's dream to reach out into the field and locate and honor those who are helping others by teaching, sharing and giving of their time, to further strengthen the future of Leather Craft.
In 2013, two awards were presented due to a "tie" in judging. As a result, the next presentation will be in 2015 rather than this year. All nominees for 2014 will be carried over to 2015. Be sure to complete your portfolios and submit them by March 6, 2015 so they can be sent to the Al & Ann Stohlman Award Panel of Judges. Presentation of the Awards will be at one of the LC&SJ shows held in Prescott, AZ, Sheridan, WY or the annual IFOLG in 2015.
This Foundation is a 501(c)(3) tax-exempt organization. Donations can be given any time of the year and donors will receive a receipt for income tax purposes. The address for the Foundation is: 331 Annette Court, Rhinelander, WI 54501 where they will be recorded and from where receipts are sent. The award ceremonies will be published in the Leather Crafters & Saddlers Journal and all donor's names – either businesses or individuals – received up to that time will be mentioned.
2016 – Kathy Flanagan
Kathy Flanagan's career in leather began as a 4-H member in 1970 and evolved into a lifelong passion. She established herself as a 4-H leader, teaching for over 20 years, and being awarded the "Outstanding 4-H Leader of the Year" award. Kathy is a true artist and has taught thousands of others through her tutorials and classes taught all over the world.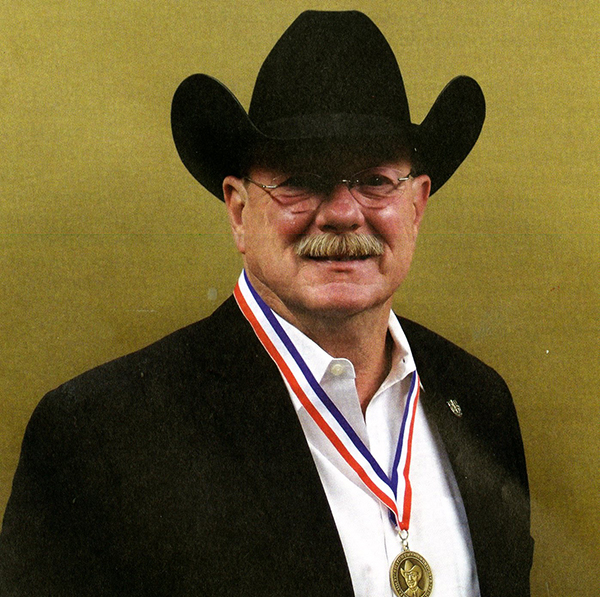 2015 – Bob Park
Bob Park, an Arizona native, honed his leatherworking stills in the mid-60s to the late-70s while working in saddle shops, western wear stores, and ranches. After serving in the Army, he pursued a career in the construction industry, still maintaining his love for leathercraft. Now Parks runs his own leather shop and devotes his time to teaching, be it in person or through his published tutorials and design book.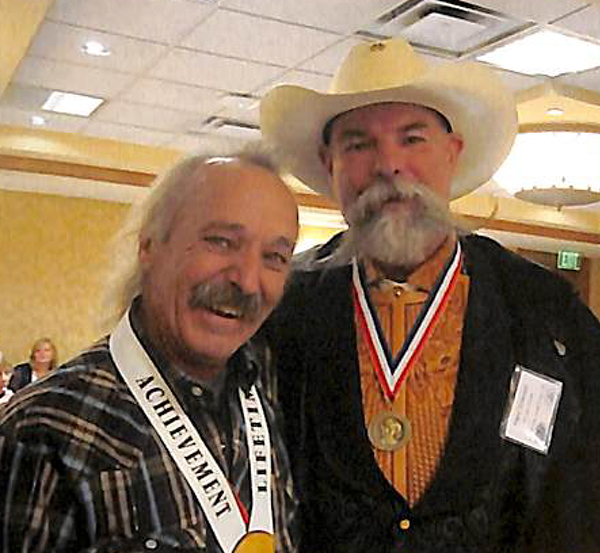 2013 – Wayne Christensen
A devoted educator, Wayne Christensen is passionate about teaching leathercraft. In addition to teaching classes in his California based leathercraft store, he also offers a series of free instruction to school teachers and to camp counselors so that they can impart the knowledge on to others.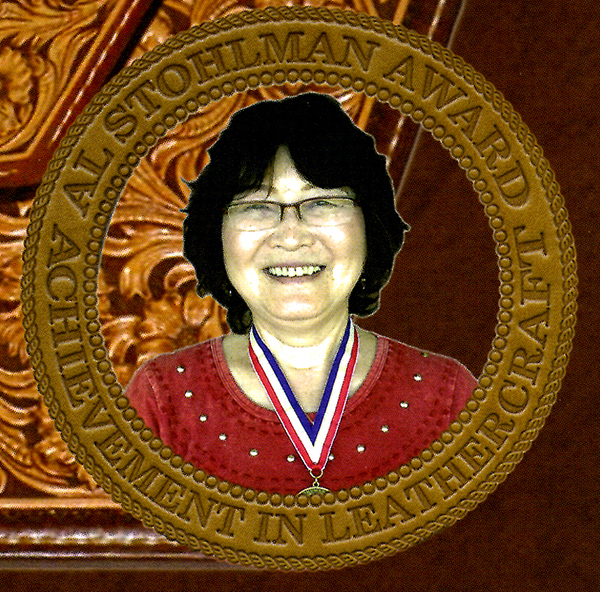 2013 – Akiko Okada
Akiko Okada has won leathercraft awards all over the world, regularly exhibits her artwork in galleries, and has been an active proponent of the expansion of leathercraft in Japan. Impressed with the traditional western styles, Okada puts her own twist on the Sheridan tooling technique, producing world renowned art work with her own definitive style.